Conferences - 270 guests!
Conferences Cracow-Wieliczka
Our perfect conference hall can accommodate all guests, and its equipment provides comfortable conditions - even during all day training and lectures. We know that before you choose location for your conference, you carefully analyse all the options in order to decide which place seems to best meet your needs.
SORAY*** Hotel Complex unfolds new opportunities for you by offering well-equipped conference and event space. The halls have large, independent screens (3m x 2,5m) and HD Projectors allowing high quality and visibility of every presentation. Four-zone music system, with an option to merge zones, ensures lively speeches with pure sound of the speaker's voice. Additionally, each hall is equipped with conference facilities such as flip charts and pointers.
Conference halls adapted to your needs
Looking for solutions that meet your expectations? Just choose one of the following variations:


"Honey" Conference Hall
This stylish room featuring honey-coloured floor as golden as the depths of Jack Daniel's Tennessee Honey enraptures guests with its clarity. Additionally, the hall is equipped with roller blinds providing good control of daylight penetration, practical platform with comprehensive console and space to accommodate even 100 guests.


"Sinatra" Conference Hall
A more cosy room, but not too much smaller than the previous one. The hall was built in the theatre-like arrangement that accommodates 90 guests. It is equipped with all the necessary facilities to meet the needs of professional training and conferences. Just like all other conference halls, "Sinatra" is well illuminated with LED design lighting with a possibility to regulate intensity and glare.
Two halls joined - 270 guests!
The halls "Honey" and "Sinatra" are separated with a modern sliding wall system. Both halls can function equally well as independent modules or single seminar rooms.
Joining two conference halls and the Restaurant allows to create a room that can accommodate even 270 guests for any official event! We can assure you that every person will enjoy comfortable conditions and relaxed atmosphere. A perfect solution for demanding clients.


The SORAY*** conference centre is a place for events that require the highest standard. Contact us today and ask about our special offer.
Conference halls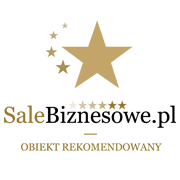 Book online!
The complex on the map (See more)
Konferencje Kraków - Wieliczka